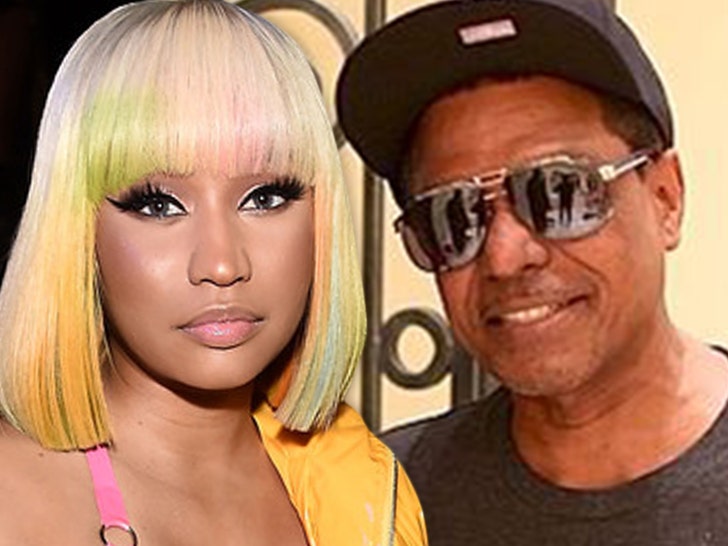 Breaking News
The driver wanted for striking Nicki Minaj's father in a deadly hit-and-run has turned himself in to police … TMZ has confirmed.
Law enforcement sources tell TMZ … police arrested the driver Wednesday morning, and believe this is the person responsible for Robert Maraj's death. Police haven't released any details about the suspect, but plan to hold a news conference later today.
via Facebook uma tia de Nicki Minaj publicou que Robert Maraj (Pai de Nicki ) veio a Falecer , as informações ainda não foram confirmadas ! esperamos que Deus posso conforta o coração da Nicki e sua Família nesse momento 🖤💔 pic.twitter.com/UMA1iNproj

— Rick Maraj (@HomoMrs) February 14, 2021
@HomoMrs
TMZ broke the story … 64-year-old Robert died after he was struck Friday evening on Long Island while on a walk. At the time, cops said the driver fled the scene without a meaningful description from witnesses. Robert was rushed to a hospital in critical condition where he died from his injuries.
Nicki and her father had been photographed together embracing over the years. It's unclear what Nicki's relationship was with her dad before his tragic death.