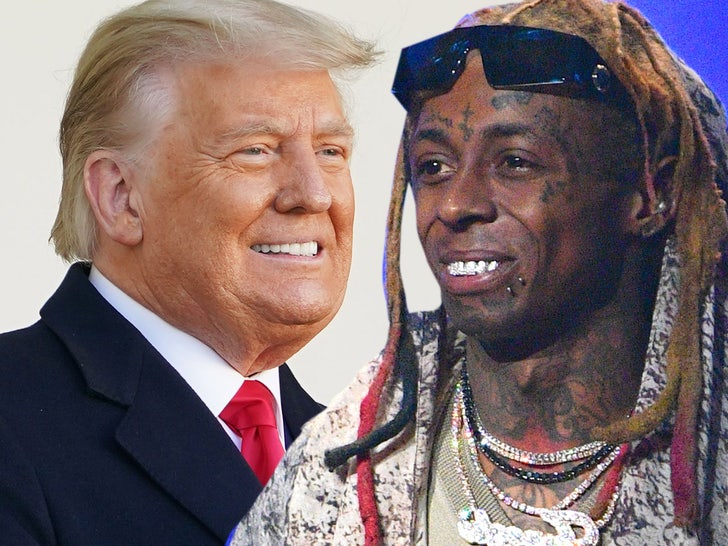 Breaking News
President Trump's came through for Lil Wayne with a full pardon that gets him off the hook for a gun charge that could've meant serious prison time.
The pardon announcement included a statement of support by Brett Berish of Sovereign Brands, who described Wayne as "trustworthy, kind-hearted and generous."  The pardon statement then reads, "Mr. Carter has exhibited this generosity through commitment to a variety of charities, including donations to research hospitals and a host of foodbanks."
Deion Sanders, also a supporter of the pardon, referred to Lil Wayne as "a provider for his family, a friend to many, a man of faith, a natural giver to the less fortunate, a waymaker [and] a game changer."
Weezy's pardon came just hours before the sun set on Trump's Presidency … and it's just one of a stack of pardons, including Kodak Black.
Wayne endorsed Trump in the final days of the 2020 election campaign — posing for a photo, talking up Trump's criminal justice reform efforts and his proposed "platinum plan" to benefit the Black community.
With the pardon … Weezy no longer has to worry about his federal gun case. As we reported … he pled guilty in federal court last month to illegally possessing a loaded weapon while traveling to Miami on a private jet a year earlier.
He hadn't been sentenced, but faced the possibility of up to 10 years. That's all in Wayne's rearview mirror now.